M. Sc. Big Data Analytics
Preparing competent graduates towards current trends in Data Analytics.
Taking forward the proud legacy of technical and academic excellence of St Agnes College (Autonomous) Mangaluru, St Agnes Centre for Postgraduate Studies and Research has initiated M.Sc. Big Data Analytics for the academic year 2019-20.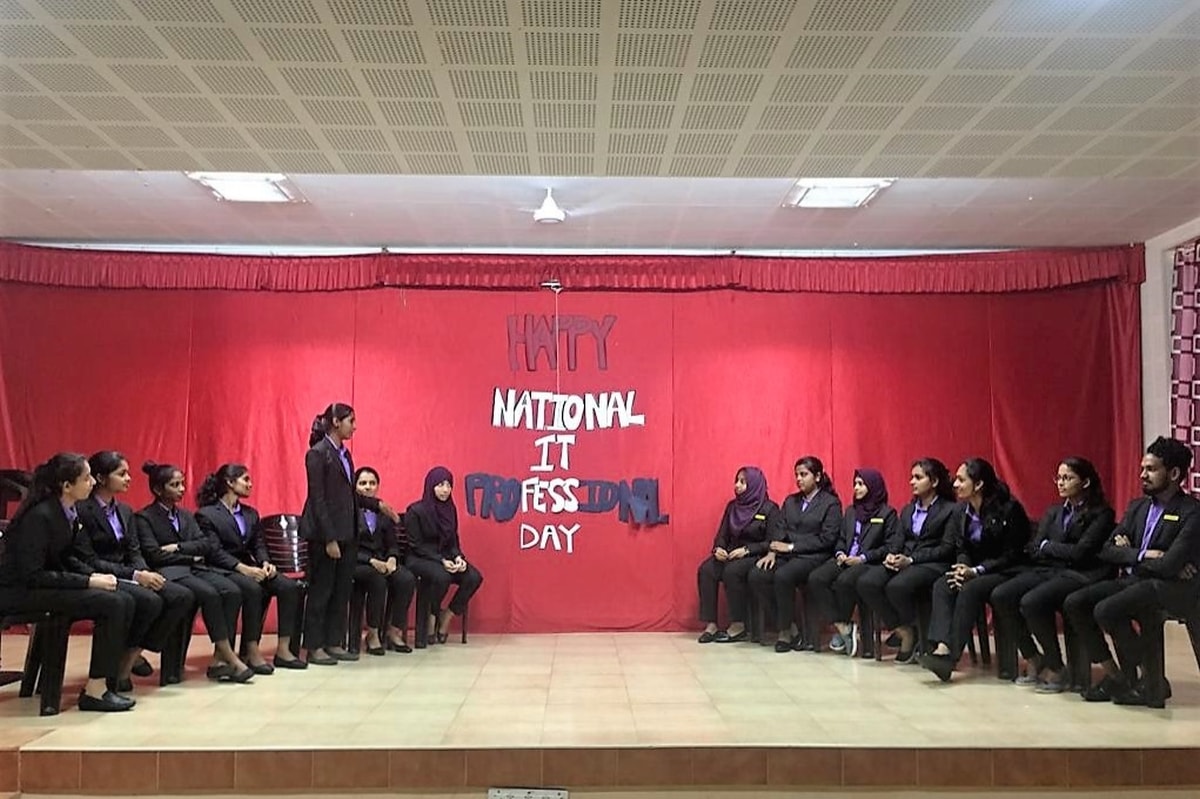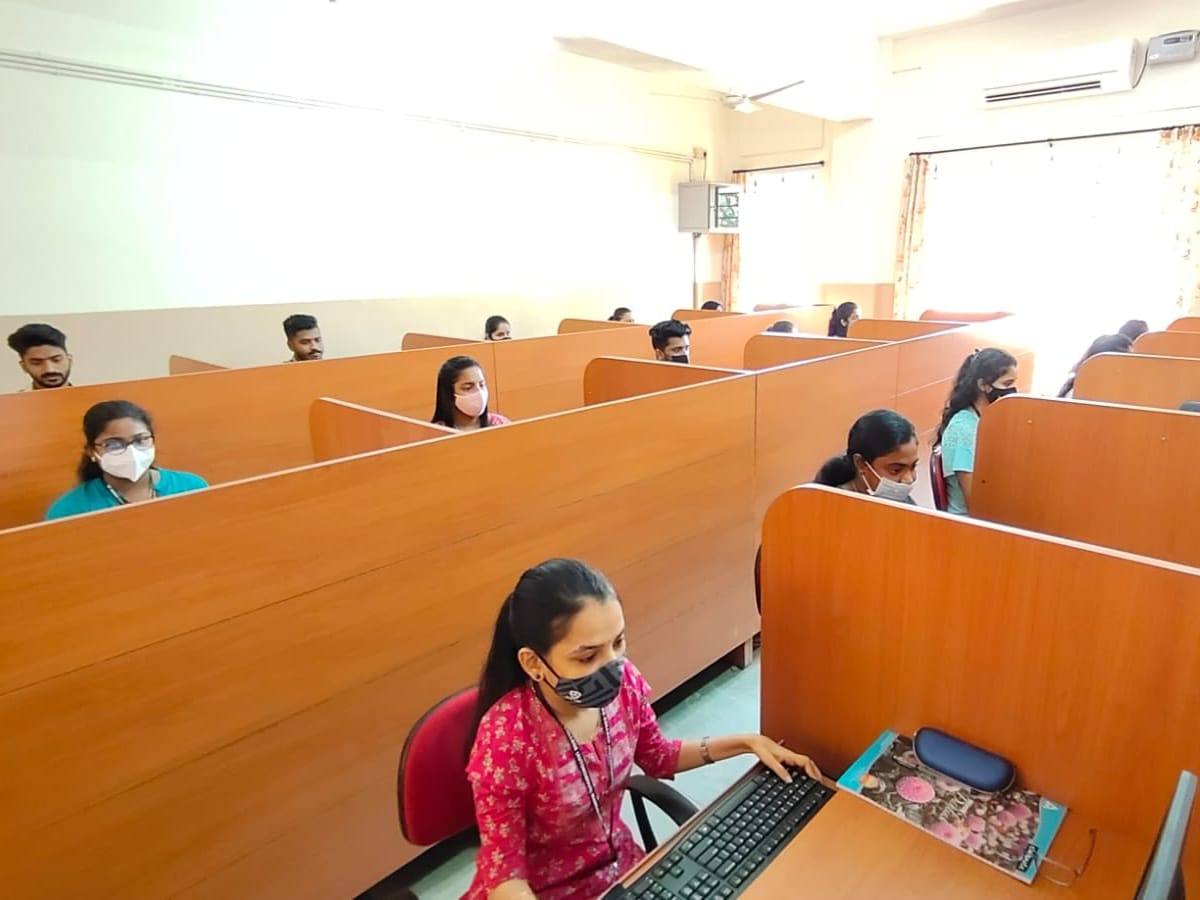 It provides well designed, application oriented course structure developed by academic experts and industry practitioners.
Paves opportunity to interact with academicians from other institutes. It is student friendly, offering best course fee structure in terms of affordability.
Well equipped lab facility structured to specially meet the requirements of this course.
M.Sc. Big Data Analytics is a post graduation programme for a duration of two years (4 semesters) at St Agnes Centre for Postgraduate Studies and Research, Mangaluru. With the increased demand for data analytics skills, the college introduced postgraduate degree programme in Big Data Analytics and in this connection the department has made a study of the feasibility of a suitable curriculum for this programme, keeping in view the 'three major system' of the undergraduate programme B.Sc., in autonomous and affiliated colleges of Mangalore University and other Universities of Karnataka state. The curriculum was finalized for introducing postgraduate degree programme M.Sc. Big Data Analytics from the academic year 2019-2020.
The M.Sc. Big Data Analytics presents a unique opportunity to create a long term career in the fastest growing industries in the country. The program provides hands-on exposure and experiential learning through Projects and Real world case studies, industry trainer lectures, and well experienced Research oriented Professor's sessions. Students get exposed to different technologies like Hadoop, MapReduce, Hive, Pig, SPARK, Tableau, Scala, R, Python and Machine Learning.
The programme includes an internship based project to be carried out during the fourth semester
Objectives of
The Department
Apply the basic principles and practices of data analysis grounded in mathematics, statistics and data computation to successfully undertake real time projects to meet customer's business requirements and needs of the society.
Establish foundation for advanced studies and prepare students with fundamental knowledge to cope up with rapidly changing data computing technologies.
Work productively as data analysts, communicate effectively and exhibit leadership roles in multi-disciplinary project teams.
Impart education necessary to understand the impact and role of computing in global, economic, environmental and societal context; thus creating enthusiastic citizens with understanding of constitutional, professional and ethical responsibilities.
Candidates can be eligible for admission if they fulfil any of the following conditions
BCA or Bachelors' degree in Information Technology/Computer Science/ /Statistics/Mathematics or equivalent examination with at least 60% marks in aggregate from a recognized university.
B.Tech./BE degree holders in Computer Science/Information Technology are also eligible for M.Sc. Big Data Analytics course.
Aggregate percentage required in graduation or equivalent may vary depending on the policy of the graduating University/ College.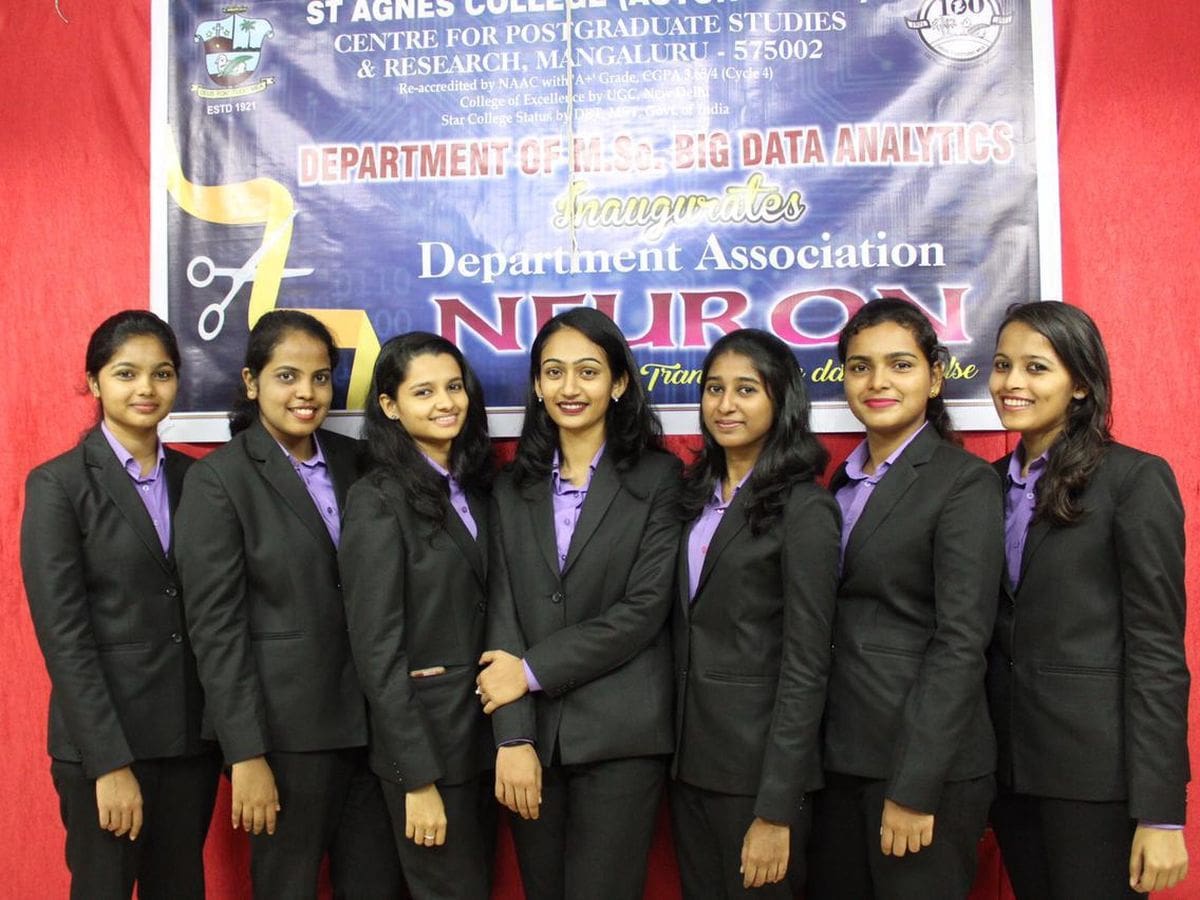 M.Sc. Big Data Analytics in St Agnes Campus is open for both male and female candidates.The applications are available at the college office during the working hours. Interested candidates can also download the application forms from the college website and the duly filled applications can be submitted at the PG Office.
In order to take admission candidates should have a bachelor degree with science stream and on the basis of marks obtained and candidates can apply for admission in M.Sc.
Admission ranking will be based on 60% marks of UG/PG course and the remaining 40% from the Big Data Analytics Entrance Test (BDAET). Based on the admission criteria the list of eligible candidates will be prepared and seats are allocated to the candidates.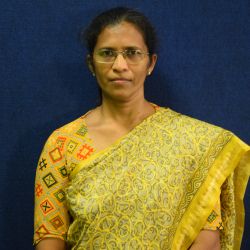 Mrs Hannabel Alva
HOD & Assistant Professor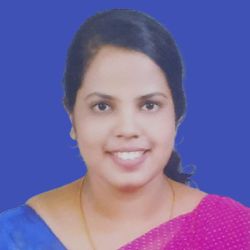 Ms Akshitha
Assistant Professor