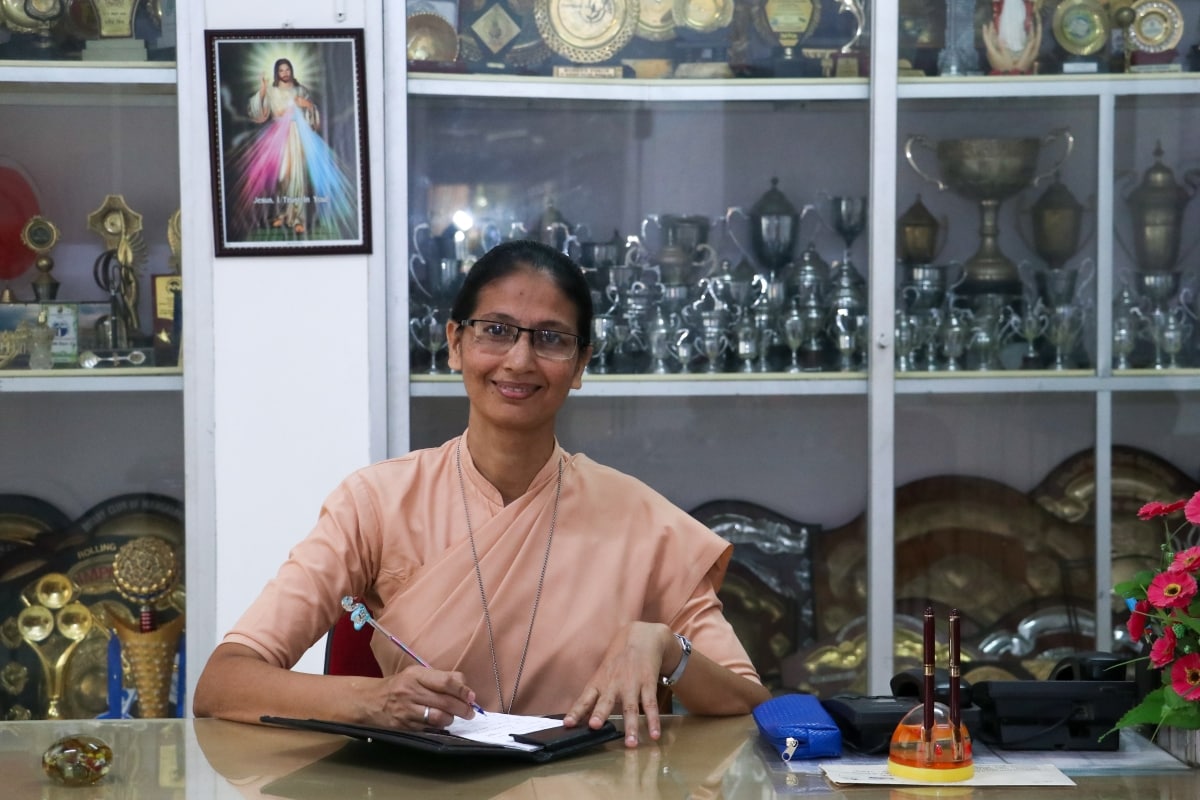 Anchoring on the divine, with the motto "God is my strength", we at St Agnes College try to educate minds, without missing out on educating the hearts of our students as well. Education at St Agnes College is an education with a difference, it is holistic and ensures that students inculcate a process of lifelong learning and grow steadfast in their ethics and human values.
Besides the classroom teaching with creative methods, the co-curricular and extracurricular activities organized by different departments, cells and associations help extend the frontiers of knowledge and geared at inculcating a true spirit of learning and healthy relationships that form the bedrock of real success.
The holistic education imparted during the past 100 years has come to fruition in empowering thousands of women who now hold distinguished positions as educators, scientists, charted accountants, management and service professionals- not forgetting successful homemakers.
As we march into the post centenary years we extend the legacy of a century to boys too at the undergrad, to be a part of this institution to unleash their creativity and to be a part of those intellectuals who will eventually turn into citizens with personal integrity and social responsibility.
With a rich heritage, qualified faculty members, best infrastructure, research thrust and strong alumni, St Agnes continues to live up to its reputation. Here at St Agnes we lay emphasis on moral and spiritual formation, and preparing the students for building a just society through various academic pursuits, research activities, community awareness and developmental programmes.
I deem it a privilege to welcome you all to St Agnes College – all the students, staff, parents, alumni, benefactors and well-wishers. Experience the bond of love and fellowship at St Agnes.
Sr Dr M. Venissa A.C.