Change your thoughts and you change the world..
As per the Mangalore University Circular (No.MU/ACC/CR12/UGC (Specifications)/2015-16/A2) dated 18-4-2016, the modified nomenclature of the undergraduate programme BBM has been changed to BBA with effect from the academic year 2016-17.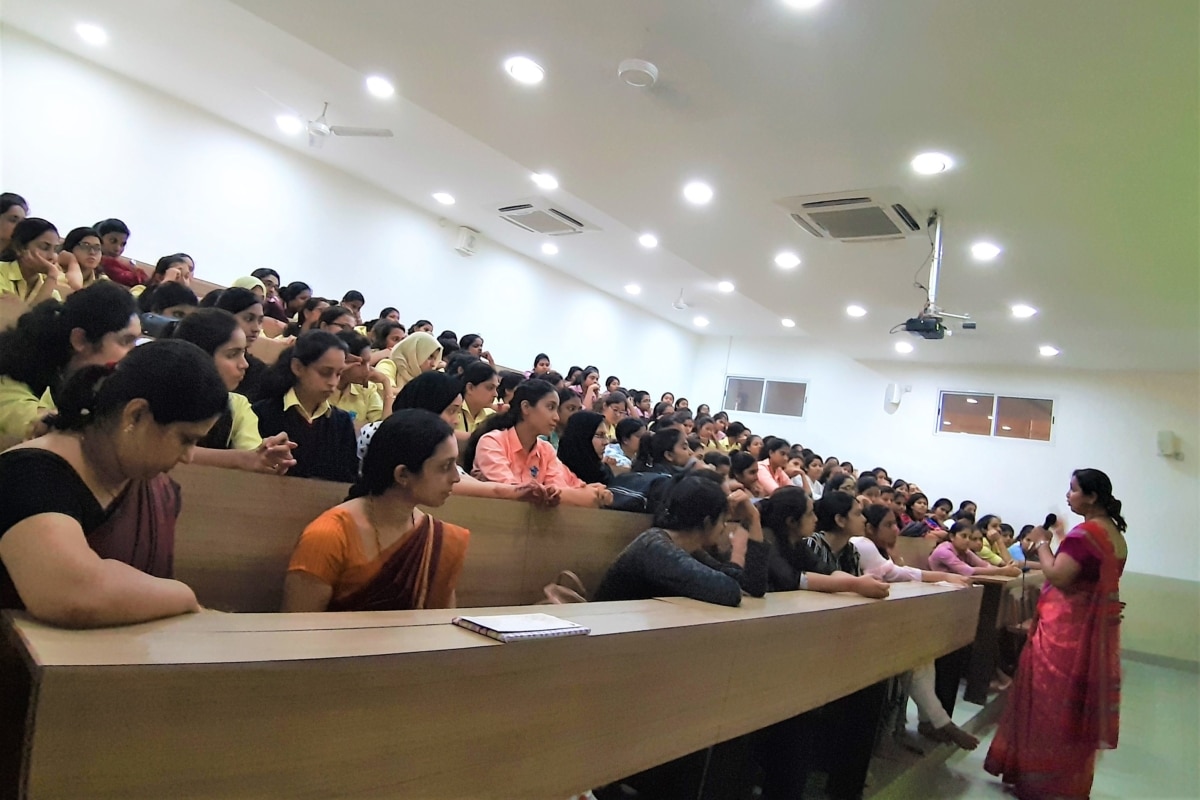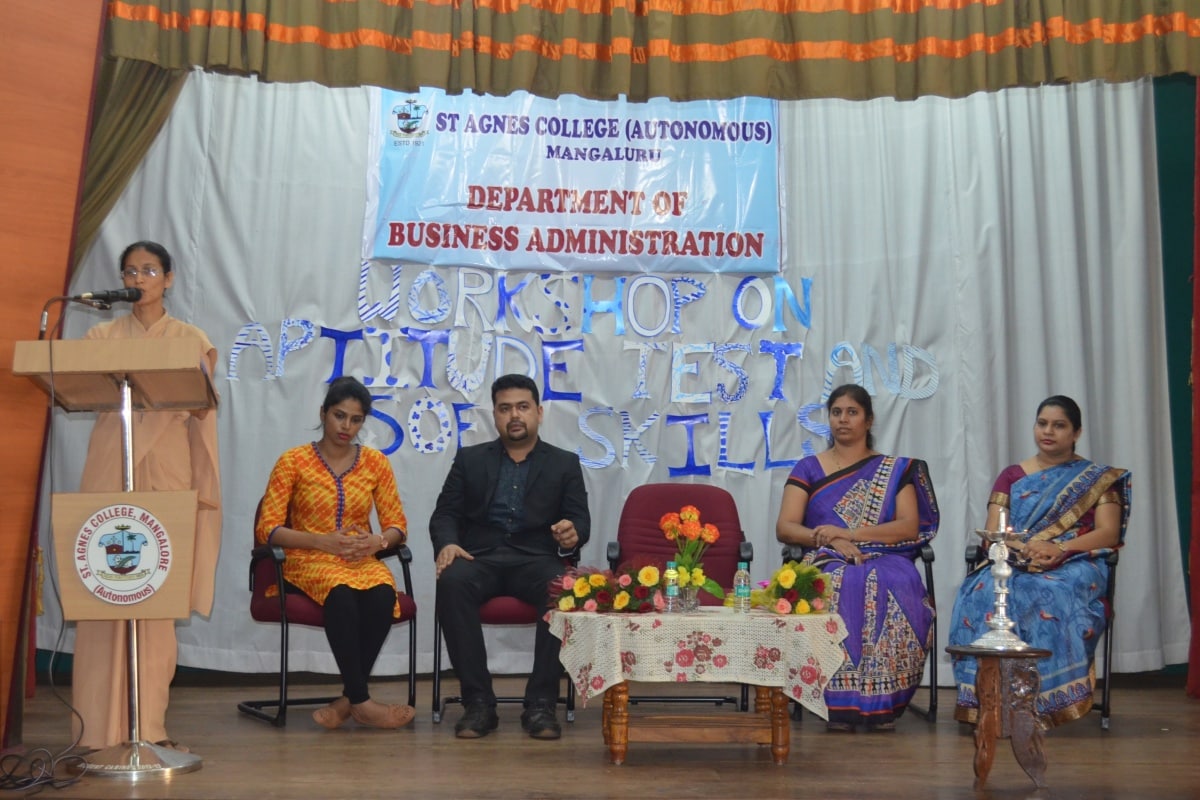 Moving beyond, Daring to think and Raring to act are the by words of management education today. The need of the hour is quality assurance in management education. New frontiers in management demand that management courses move from brilliance to excellence. This scenario makes the Business Management Department of St. Agnes College make its programme career oriented. In this pursuit the Department facilitates management students to acquire in-depth knowledge in business related issues.
The programme offered emphasizes academic excellence without impairing the development of human qualities and internalization of values which is imperative in sculpting students into effective individuals of society. The programme strives for the overall development of students. The course provides a platform for experiential learning, through seminars, presentations, case analysis and project work. The department is open to innovations in curriculum as well as Teaching, Learning and Evaluations; and the Syllabus is adequately supported by Honours Programmes and Certificate Courses.
The Department grooms students towards industry specific curriculum with focused approach on specific areas which are crucial in the management of companies. The companies such as Goldman Sachs, JP Morgan, Hewlett Packard have recruited students from the department. The Department focuses on latest trends in management by continuously updating the syllabus in coordination with academic faculties as well as specialists from various industries who constantly guide the department to reach its objective of turning students into able management professionals. The department gives practical exposure to students by making them visit both small scale and large scale industries. These field trips also aim at covering the aspect of social responsibility to ensure that students give importance to human approach. Project work is assigned with the objective of giving students on-the-job experience, preparing them for job market. Personality development is also looked into by keeping in mind different criteria of self-management.
The most distinct feature of the programme is that it offers dual specialization enabling students to master their skills, find areas of expertise, choose a specific career option and gain knowledge about areas of higher studies. Co-curricular and extracurricular activities are inculcated in the curriculum system to enable students to become effective leaders, adept at taking calculative decisions. This awareness also helps them to select their job avenues or opt for higher studies. Since the department offers industry-ready curriculum, students get many placement opportunities and this enhances their career at the bachelor level.
Objectives of
The Department
To acquire competence in the teaching learning and evaluation process.
To enhance and update knowledge and skill in the related areas of specialization.
To pay personal attention and offer guidance to students.
To identify and help slow learners.
To excel in academics and achieve high percentile.
To develop language/ business/ soft skills.
To become socially sensitive and accountable to issues in life.
To enhance the development of presentation, accounting and analytical skills and hone creative thinking skills.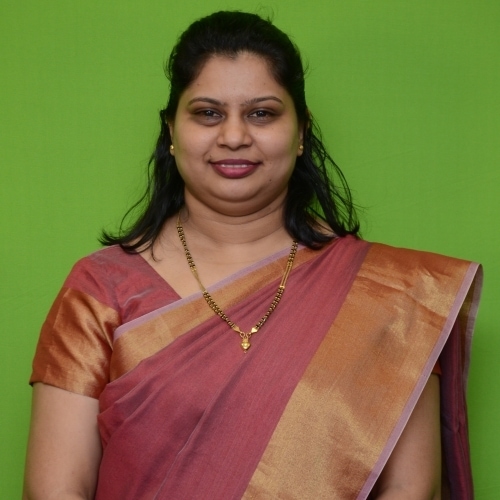 Mrs Sabina DSouza
HOD & Assistant Professor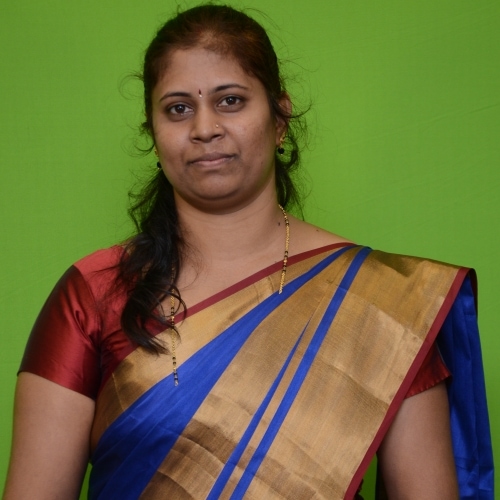 Mrs K. M. Chethana
Assistant Professor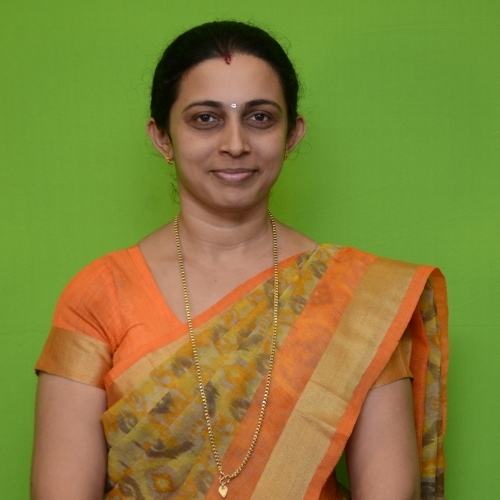 Dr Neethu K. R.
Assistant Professor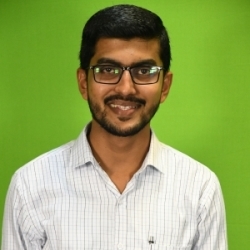 Mr Elson Dsouza
Assistant Professor